For over 50 years, Keep Texas Beautiful has been committed to making Texas communities better places to live, work and play.
Meet the team
Keep Texas Beautiful (KTB) is a non-profit organization dedicated to making Texas the best place to live, work, and play! Our mission is to inspire and empower Texans to make their communities clean and beautiful. We provide resources for community improvement projects, clean-ups, and youth engagement efforts across the state. Our Keep Texas Recycling program provides technical assistance, education, and access to markets to increase recycling in rural and underserved communities.
Everything we do is focused on mobilizing volunteers to take action by providing them with tools, resources, and training. Our fieldwork includes research on best practices for litter reduction along with the development of community programs to prevent the flow of litter to the Gulf of Mexico.
Founded in 1967, Keep Texas Beautiful's work is driven by its network of affiliate members, communities, volunteers, and supporters that span the state, and reach 17 million Texans annually. 
Our Mission
To inspire and empower Texans to keep our communities clean and beautiful.
Our Vision
To make Texas the cleanest, most beautiful state in the nation.
Core Values
We promote clean and beautiful communities by keeping them litter-free and preserving our natural environment.
2. We empower residents to take initiative at the local level to beautify their hometowns.
3. We partner with public and private sector organizations and individuals who are similarly committed to our mission.
4. Education is at the core of our work and we provide tools and resources to the general public, affiliates, and volunteers to strengthen their capacity.
5. Throughout our work, we support what makes our communities unique, including race, ethnicity, culture, socio-economic background, gender, sexual orientation, age, and physical ability. We commit to aligning our culture and operations to be a beacon of diversity, equity, inclusion and belonging.
History
Our history dates back to 1967, when Texas was preparing for the 1968 HemisFair in San Antonio and more than 16 million tourists were expected to descend upon the state.
A variety of representatives from diverse entities, including the State Department of Highways and Public Transportation, decided that Texas cities and highways should be given a "facelift" so visitors would see a clean, beautiful state. To accomplish this goal, the group created a non-profit educational corporation, supported totally by membership dues, known as the Beautify Texas Council.
Realizing the importance of what had been accomplished via local volunteers and their love of their communities, the Beautify Texas Council continued to support communities in their beautification efforts even after HemisFair. By 1968, the Council had supplied almost every Texas town with information on how to improve their city's appearance. In response to enthusiastic efforts from dedicated volunteers across the state, the Council eventually increased its focus to highway beautification, environmental education and public awareness, procurement and distribution of funding and support to local volunteers, and creating and maintaining valuable relationships with state officials and agencies.
In 1985, the Beautify Texas Council officially became Keep Texas Beautiful, Inc., and a state affiliate of Keep America Beautiful. Since that time, we have won top honors as an outstanding KAB state affiliate and have grown by creating an extensive affiliate program. Keep Texas Beautiful now has the largest environmental and community improvement network in the state.
Suzanne Kho joined KTB in January 2016. As executive director, she oversees board development, contract and grant administration, fundraising, finance and organizational planning. She has over 25 years of experience in the nonprofit sector and has held leadership positions at EarthShare of Texas, Beyond Batten Disease Foundation, LIVESTRONG Foundation, the Pew Charitable Trusts and the University of Pennsylvania. She holds an MSEd from the University of Pennsylvania and an AB from Vassar College. Suzanne loves spending time outdoors and can often be found birding, hiking or rowing.
Corinne Pierce joined KTB in September of 2022. As the Affiliate and Youth Programs Manager, she supports the affiliate and youth programs, as well as communications and training. Corinne's background is in education and she holds a Masters in Curriculum and Instruction from Texas State University. She has experience in Title 1 public schools and Elementary Education. When not at work, she enjoys sewing, gardening, and listening to live music.
Kirsten Sorensen joined KTB in March of 2023. As Research and Cleanups Program Manager, she manages the Texas Litter Database, coordinates community cleanup efforts, and manages projects related to litter abatement and research. Kirsten holds a BA from Texas State University, and has over a decade of experience in the nonprofit sector. When not working, Kirsten enjoys thrift shopping, cooking, gardening and hitting the local trails.
Karla Camacho joined KTB in October of 2022. As the Communications Coordinator, she supports KTB's overall communication and marketing strategy, as well as public relations and youth programs. Prior to joining KTB, Karla worked and volunteered with the nonprofits NOW and URGE in graphic design and communications roles.
Karla's background is in human-environment interaction and holds a BS in Environmental Studies and Geographic Resources from Texas State University. When not at work, she can be found volunteering, gardening, or working on a graphic design project.
Lara George joined KTB in April 2022. As Director of Marketing and Partnerships, she oversees KTB's overall communications and marketing strategy and fundraising activities with a focus on corporate and government agency partnerships. Prior to joining KTB, Lara worked in a variety of communications and nonprofit leadership roles with The Christi Center, Austin Smiles, and The Texas Observer. Lara holds a BA in Cultural Anthropology from Temple University and a Master's in Public Affairs from the University of Texas at Austin. When not working, you can find Lara in her garden, running and hiking, or experimenting with a new vegetarian recipe.
Michelle joined KTB in January 2023. As Operations and Finance Manager, she handles our day-to-day general office operations, accounting tasks, and government contracts and grants billing. She also works with the Executive Director on the organization's budget, HR, and board matters, and plays a key role in planning and executing our annual statewide conference. She has been a CPA for 7 years and has worked as a consultant, accountant, and auditor. She holds a Master in Professional Accounting degree from UT Austin and a Bachelor of Arts degree from the University of Oklahoma. She loves the outdoors and can be found botanizing, gardening, or volunteering around Austin.
Sara Walters joined KTB in October 2018. As Program Director, she manages and supports affiliate programs, communications and training. Sara has experience working with different non-profit programs, community organizing, and is also a former AmeriCorps VISTA. She holds a BA from Texas Christian University and a Master's of Science in Social Work from the University of Texas at Austin. When not in the office, Sara enjoys spending her time practicing yoga, going on adventures with her dog and generally trying to be outside as much as possible.
Zoe Killian joined KTB in January 2023. In her role as Program Manager, she manages the Keep Texas Recycling program, which serves to implement and improve recycling programs in rural and underserved communities of Texas. Zoe has experience working in local government, solid waste contract monitoring, community-based social marketing strategy and non-profit communications. She holds a BS from Texas A&M University and is a SWANA certified professional in Integrated Solid Waste Management Systems. When not in the office, Zoe enjoys spending her time hiking, traveling, enjoying the outdoors with her dog Pearl, and baking fun new treats.
Christina Harding joined KTB in October 2023. As the Keep Texas Recycling Coordinator, she works closely with our partners to facilitate recycling programs across various communities in Texas. Her career in the non-profit sector includes accounting, managing government contracts, implementing procurement policies, event photography, and countless hours of volunteering. Christina is excited to contribute her skills to KTB and further the program's impact.
Jess Washburn is Senior Marketing & Communications Specialist at UT Health Center. She resides in San Antonio.
Chris Lash is the Executive Director of Keep McAllen Beautiful, and resides in McAllen, TX.
Maggie Hernandez is the Environmental Project Manager at H-E-B and the Board President of Keep San Antonio Beautiful. She lives in San Antonio.
Johnny Womack is Retired Public Works Director at City of Big Spring, and currently works as a consultant. He resides in Midland, TX.
Rodney Ahart is the Executive Director of Keep Austin Beautiful. He resides in Austin, TX.
Tony Arce, Jr. is the Manager of Public Affairs at AEP Texas and is based in Laredo, TX.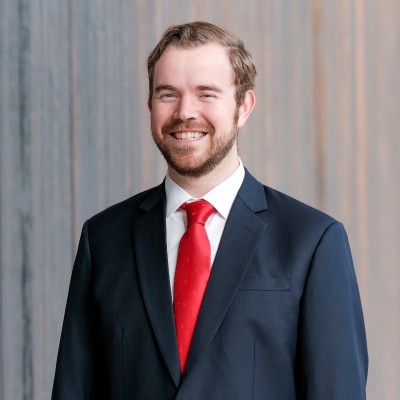 Tyler Corder is Assistant Controller at Garver Real Estate. He resides in Houston, TX.
Christopher Cox is the Public Sector Manager for WM. He resides in San Antonio.
Jeri Halwell is the Municipal Services Manager at Republic Services. She resides in Fort Worth, TX.
Adrian Hernandez is the Executive Director of Keep Pearland Beautiful and lives in Pearland.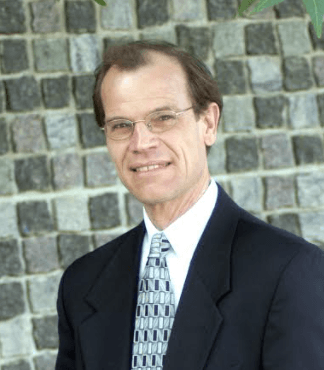 John Kiehl is Regional Services Director at Panhandle Regional Planning Commission. He resides in Amarillo, TX.
Daniel Lucio is External Affairs Manager at AEP Texas. He lives in San Benito.
Abraham Tueme is the Director of Sustainability for Coca-Cola Southwest Beverages. He resides in Richardson, TX.
Jennifer Jones Ward is the City Manager for the City of Simonton. She resides in East Bernand.
Chris York is the Vice President of Business Development for evTerra Recycling and resides in Celina.
Christy Youker is the Assistant Director for the City of Victoria Environmental Services and the Executive Director of Keep Victoria Beautiful. She lives in Victoria.
Emeritus Directors In Memoriam
Ebby Halliday Acers
Dallas
Ed Davis
San Antonio
Ruthe Jackson
Grand Prairie
Steve Perry
Austin
Stan Weik
San Saba
Great American Cleanup & Fall Sweep
The data in this following infographic includes Great American Cleanup (March 1-May 31) and Fall Sweep (Sept 11-Nov 20) cleanup activities reported in 2022.